The Alexander Technique Studio is located in Mountain View, California, near San Jose and the south Peninsula area of Stanford, Palo Alto, and Los Altos.
Radio interview describing the Alexander Technique: Dana Ben-Yehuda in conversation with Bonnie Coleen of Seeing Beyond on KEST Radio.
Telephone: 650-714-6403
Email: dana@alexandertechniquestudio.org
The teacher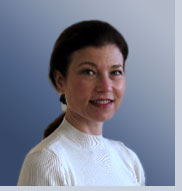 Dana Ben-Yehuda is a Certified Alexander Teacher, M.AmSAT (American Society for the Alexander Technique). She trained with Giora Pinkas and John Baron at The Alexander Educational Center (TAEC) in Berkeley, California, and with Shaike Hermelin in Tel-Aviv, Israel.
Dana was the Media Spokesperson for the American Society for the Alexander Technique, 2002 – 2009. She also served as Media Relations Chair, 2002 – 2006. She has been interviewed for publications including O (The Oprah Magazine), Prevention, Arthritis Today, MS Focus, Elle, Glamour, Catholic Digest, and more.
Dana has been in private practice in Mountain View for over a decade. She has also assisted as a teacher-trainer at TAEC. She has given over 50 workshops, classes and talks at schools and businesses including San Jose State University Department of Music, the Mt. View Community School for Music and Arts, and Camino Medical Group. She is in the referral system for the Stanford University Pain Management Center.
Dana has worked with people with problems ranging from carpal tunnel syndrome, RSI, and arthritis, to back and neck problems, Multiple Sclerosis, and cerebral palsy. She works with musicians, singers, and ballroom dancers. Through the Alexander Technique she helps people become aware of tension patterns and stresses that are often unconscious patterns that interfere with functioning, and in their place, teaches skills to unwind stress and find a sense of ease.
"I love my work, empowering people to live pain free, with grace and poise."
--Dana Ben-Yehuda
Education:
Dana received her B.A. in Theater from U.C. Santa Cruz and studied professionally in Los Angeles. She worked in film and television both in the U.S. and in Israel. She also trained as a classical guitarist at the San Francisco Conservatory of Music and later spent seven years as co-founder of a Silicon Valley start-up. She has been an avid ballroom dancer for over fifteen years. She has a deep appreciation for the stressful nature of Silicon Valley life and that balance is essential for health.
Dana is also a qualified Reiki practitioner and trained in the Usui method of Reiki. Please contact her for further information.
Testimonials Click here to read what students say...
YouTube Links
Alexander Technique - Posture, Poise, and Dealing with MS
Laurel Druce came to the Alexander Technique to improve her posture. She discovered it is helpful in dealing with her Multiple Sclerosis (MS).
Alexander Technique - a Scientist and Dancer – Six Lessons
Sharon Gourdji explains how the Alexander Technique helps her release tension and pain, and also have better balance in her ballet dancing.